As most of you know my fascination with my 4th Great Grandfather, Henry F Frizzell, I'll spare you the boring details. To learn more about him, please see my original post here: https://midwestmentality.com/blog/2013/07/01/henry-f-frizzell/ and in a follow-up post at this location: https://midwestmentality.com/blog/2016/02/16/henry-frizzell-has-become-a-fascination-to-me/
Which leads me to the 3rd post, this one.
We just got back in town today from visiting Mississippi. While we were there we took a trip to Vicksburg to see where Henry took part during the battle of Vicksburg. This is his most triumphant story because he was part of Forlorn Hope and due to his bravery was honored with the Medal of Honor. During this battle, Henry was shot in the head, taken prisoner, and lived to tell about it. To offer a little more insight into what Forlorn Hope was all about please watch this video:
I have visited two other battle sites in order to trace Henry's footsteps, but Vicksburg was obviously an important one to mark off my "Henry Bucketlist" if I were going to trace his footsteps accurately. In order to verify the information I had was correct I contacted a local Park Ranger a few months ago who provided me with the following response:
"We are happy to assist you with your inquiry regarding your upcoming visit to Vicksburg National Military Park. Your g-g-g-g-grandfather, Pvt. Henry F. Frizzell, was in the 6th Missouri Infantry. He is indeed listed as one of the Medal of Honor recipients as part of the "volunteer storming party," also known as the "Forlorn Hope." His actions occurred along the Graveyard Road area of the siege. This will begin at Tour Stop 5 along the park tour road. If you visit the park's website, on the home page on the left side at the bottom, you will see View Park Map. This will show you the area where he would have been. We have also include some information on the 6th MO INF.
https://www.nps.gov/vick/learn/historyculture/vicksburg-medal-of-honor-recipients.htm
https://www.nps.gov/vick/learn/historyculture/6th-missouri-infantry-union.htm
https://www.nps.gov/civilwar/search-soldiers-detail.htm?soldierId=798BCC9E-DC7A-DF11-BF36-B8AC6F5D926A"
Upon arriving I spoke with another Park Ranger who gave me a little more detailed information and showed me exactly how to get to Graveyard Road where the siege took place.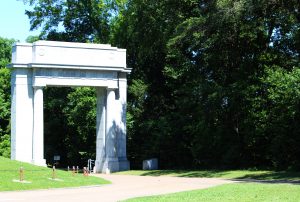 Driving through the park I wasn't prepared for what I would feel upon seeing all of the monuments that stand alone in a place that is so full of history. Knowing I had a personal connection to it made it feel all the more surreal. My mind was wandering off to how they survived out there, were they scared, homesick, and how far they had traveled.
The first thing we came across was the monument that stands honoring the 6th Missouri Infantry, the unit that Henry served in during the Civil War. I felt a sense of pride to know that Henry was one of those men it was honoring.
I do wish they had names on those monuments just because I feel they were all worthy of being honored, no matter the side they were on. I'm a firm believer that we all go through things that determine our beliefs and what we're willing to stand up and fight for.
While I will never know what caused Henry to enlist, that defining moment in his life made him walk to Pilot Knob to enlist, I do know that he was a self-proclaimed Union man as he said so himself. I'm proud of him, his bravery and more than anything…his conviction.
As we drove toward Graveyard Road, I began to feel a lump in my throat. What he must have been feeling that day knowing the odds of him surviving this battle were so thin. Yet, he volunteered for it knowing that. Then to actually endure the battle, see his friends killed, him being shot in the head and lastly, be taken prisoner. Yet, most of us complain about a common cold.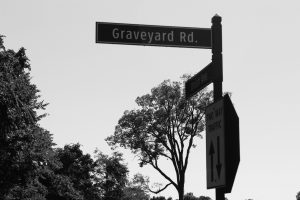 Henry's story wasn't known for many, many years until other family researchers began digging into the past. It is up to us to make sure that his story be told; he deserves that much.
Henry Frizzell was not just my 4th Great Grandfather. He was a brave, determined soldier who volunteered to lay his life on the line for what he believed in and conquered each and every difficult obstacle thrown in his direction. I am honored to be his descendant.
Even more fascinating? He and my cousin (also his 4th Great Granddaughter), SGT Amanda Pinson, were honored the same day, Memorial Day 2006. I often wonder if Amanda's bravery stemmed from Henry and what she would think about that today. If only I could have told her all about him…
My Heroes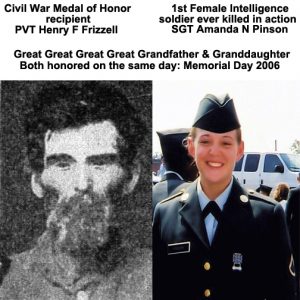 If you're interested in visiting Vicksburg National Military Park to walk in Henry's footsteps, please note you will need to stop at Tour Stop 5 and Tour Stop 10 as noted on the map below. Click the map to make it larger and/or to print.